BOOKS by RON and JESSE Feldman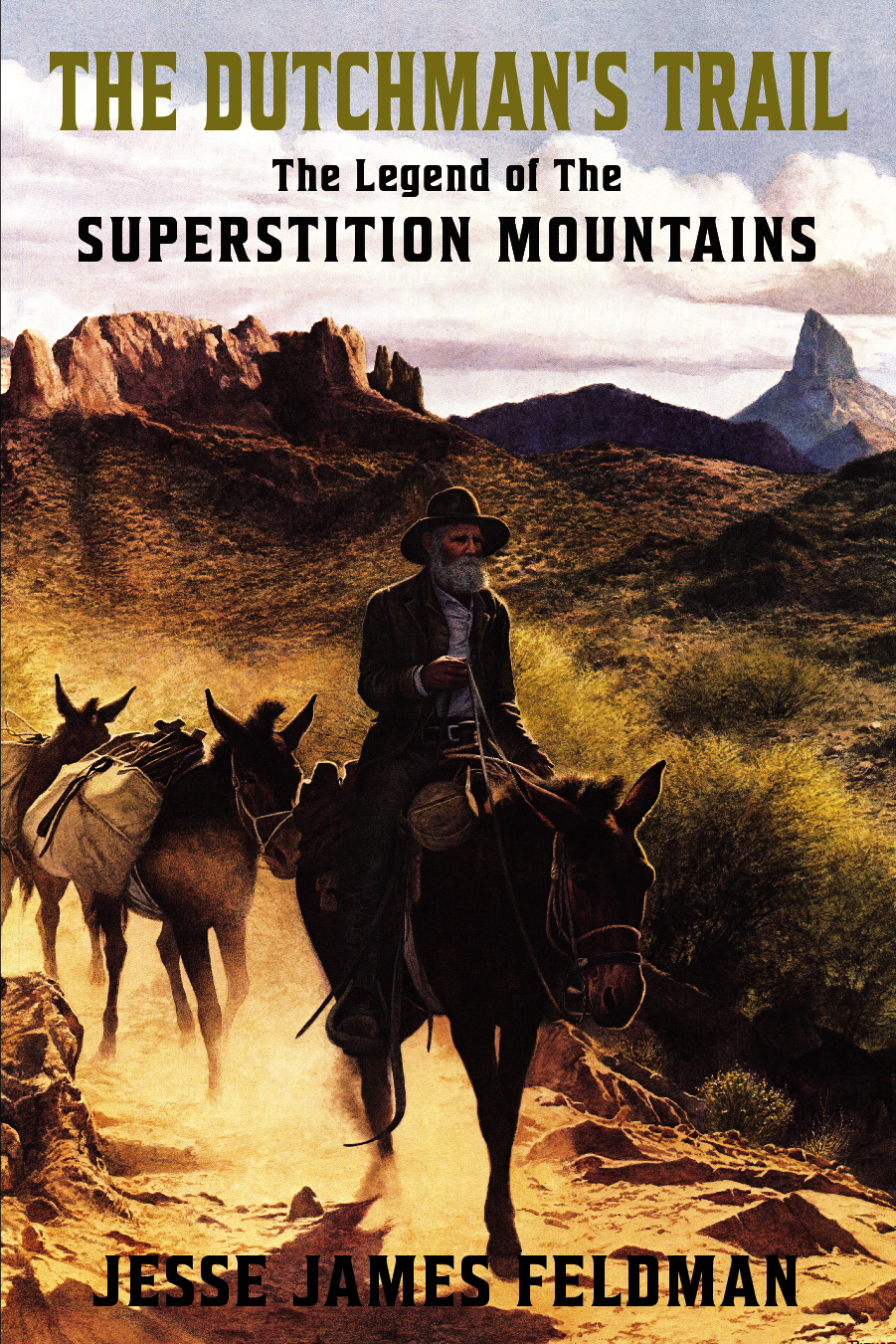 The Dutchman's Trail

The Legend of The Superstition Mountains
By Jesse Feldman, 2022

With 30 years on the trail of the Lost Dutchman Mine, Feldman brilliantly unravels the mystery of how this mine vanished from existence 145 years ago. Feldman exposes the first story-tellers of the Lost Dutchman Mine who infamously corrupted the Legend by sending searchers down an unrewarding and dangerous trail to a peak called Weaver's Needle. Owing to their deliberate deception, the search for the truth has been the most difficult treasure hunt of all. Closing the gap between myth and truth, Feldman brings to light the location of the Lost Dutchman Mine with absolute certainty on a lofty ridge in the Superstition Mountains.

Crooked Mountain — The Legend Continues
By Ron Feldman, 2000

Crooked Mountain – The Legend Continues is one of Ron Feldman's historical western novels. This book explores the Lost Dutchman Mine in the Superstition Wilderness of Arizona. His newest book is Lost Dutchman Gold Mine, Evolution of A Treasure Hunter, 2020.

Drawn to Arizona in 1966 by legends of lost mines and the Western mythology of Zane Grey, Ron Feldman is an authority on lost mines and regional history. He has lectured and appeared many times on national television. In 2004, he headed an archaeological treasure-trove dig in the Superstition Wilderness, under the U.S. Forest Service.
Traveling on foot through some of the most rugged desert terrains in the world, Ted Cox with his dog, Coy, desperately try to make it to the Quarter Circle U Ranch in the Superstition Mountain. Ted is seriously ill and his dog's feet are blistered from the hot desert floor. Finally arriving at the ranch, he inadvertently overhears a plot to murder Adolf Ruth, a man who has come to search for the illusive Lost Dutchman Mine. While trying to prevent Ruth's murder, Ted becomes entwined in a high stakes journey filled with mystery and scandal when he also learns of a more sinister plan, which began when Arizona was still a territory.
"Feldman has captured the imagination of all readers interested in mystery, intrigue, and tales of the Superstition Mountain. This book is a must for anyone who follows in the footsteps of Coronado's Children." Thomas J. Kollenborn
These books are available at our location or at the local museums